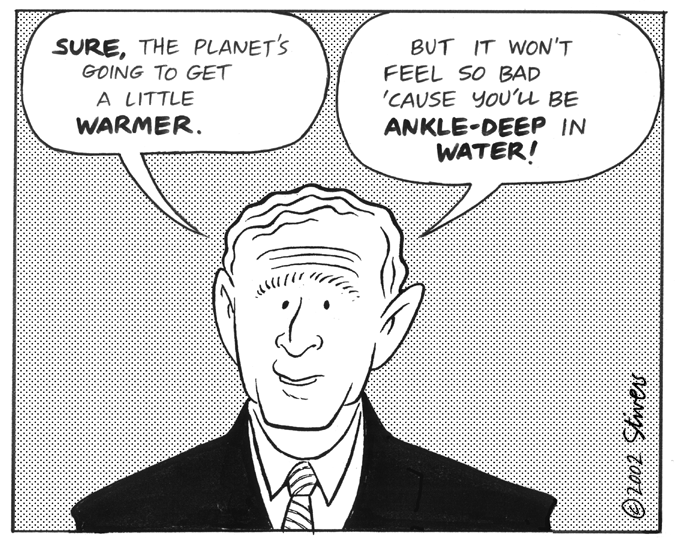 Ok, awesome cartoon. Whether you are really into President Bush or not, this is wonderful.
I just watched "An Inconvenient Truth" and am wondering what it looks like to be a faithful Christian and someone who desires to take care of the environment. I don't think it entails a reaction like James Dobson:
"More importantly, we have observed that Cizik and others are using the global warming controversy to shift the emphasis away from the great moral issues of our time, notably the sanctity of human life, the integrity of marriage and the teaching of sexual abstinence and morality to our children."
But honestly, I know that there is a part of me that is frightened at what it means personally for me to do something about global warming. So, here is the question: "What can we do, as individuals or larger community groups, to help change the trend of using the earth to keep us comfortable?"